Alright Gentlemen!
It's been a while since we've done one of these, and after seeing the photograph of Nick English showing off the Codebreaker to the Dutchess of Cambridge, I think this picture is BEGGING for a
"Caption Contest"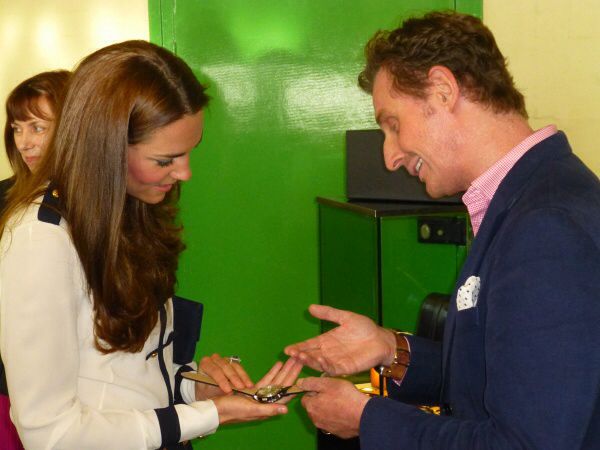 So here are the rules:
1. You must submit your entry via a post on this forum. Will accept entries with plain text, or if you'd like to "photoshop" or modify the photo with text or other images over the picture, you are welcome to submit in that fashion.
2. This is supposed to be funny, but let's stay relatively tasteful at the same time! Any massively inappropriate submissions will be deleted by moderator judgement.
3. One submission per member only.
Will work on getting some prizes together that will be posted soon!
Will accept entries until Sunday July 29 at 11:59 pm EST.
Let's see what you've got
Jeremy