ALT1-S:
Job Title – Director, Bremont North America What does your role entail?
MP: Well, depending on the day and the task at hand, I have my fingers in just about every cookie jar in the proverbial kitchen but I see my MAIN role for Bremont as being a voice for Nick and Giles on my side of the pond to help grow the brand across North America by finding the best retail partners in the country, educating them, exciting them, informing them etc all about the Bremont history, collection and partnerships … in turn, they will help tell our story and let their customers know all about why Bremont is a very special brand to be a part of.
You may see me bouncing around the world a lot and so most of my time is on the road (well, in the air) visiting as many people and places as humanly possible so that the message is consistent.
Selling will always be the end 'goal' for any watch brand so that is a large part of my daily routine but I think my pride within Bremont is putting our story out their in a very organic way so that it is truly understood and then backing it up with the BEST customer service possible and so I spend a lot of time communicating to every store across the continent as well as the team in the UK so that we all work as one to make sure Bremont wearers know how important they are to us all.
ALT1-S:
How did you get involved with Bremont?
MP: I have been in and around the luxury/watch industry for almost a decade now and I first met Nick and Giles as they came down to the lobby bar in the Swiss Hotel in Baselworld almost five years ago.
I recognized them from an article I had read (they kind of stand out don't they) and so as a Brit living in America I just wanted to say 'hello' and 'congrats' for doing something very special indeed.
We very quickly became close acquaintances and would share ideas and chat about certain market places and retailers across the world to benefit our respected brands.
About year and a half later I was very close to moving back to the UK due to many reasons (family being one of them) but I popped down to Henley for a very informal chat with Nick as we had always promised each other to meet up when I was in the UK…a job was never discussed or thought about.
After a couple of hours chatting and many cups of tea later I was hooked, I believed in Nick, I understood who he was and in turn I understood what Bremont 'could be' in North America so I promised him that I would stay in the US for a little while longer and see what I could do.
I am now into my fourth year with the brand and I can honestly say that it is the best decision that I have ever made in my life.
We are in around 40 of the top stores in North America and things are very exciting for everyones future indeed and I fell in Love with the US again
ALT1-S:
Which Bremont do you own?
MP: I am in a very lucky position within Bremont so I can wear any one of our watches in my sample case but I do own a few models.
The first watch I fell in love with was the ALT1-C AN…its everything that I want in a watch.
Clean, a strong presence on the wrist, I can wear it for work or to a Baseball game and I know I can wear it forever and it won't go out of style…
Some of your readers may know through social media about my love for my Norton and how it was stolen from me whilst I was traveling to the Bahamas.
It was a very special watch to me as it is the first one I bought and the brothers had my nickname "Billy Whizz" scribed on the back.
I am very humbled to say that I was presented with a 'BILLY WHIZZ II' this week and it was very emotional indeed.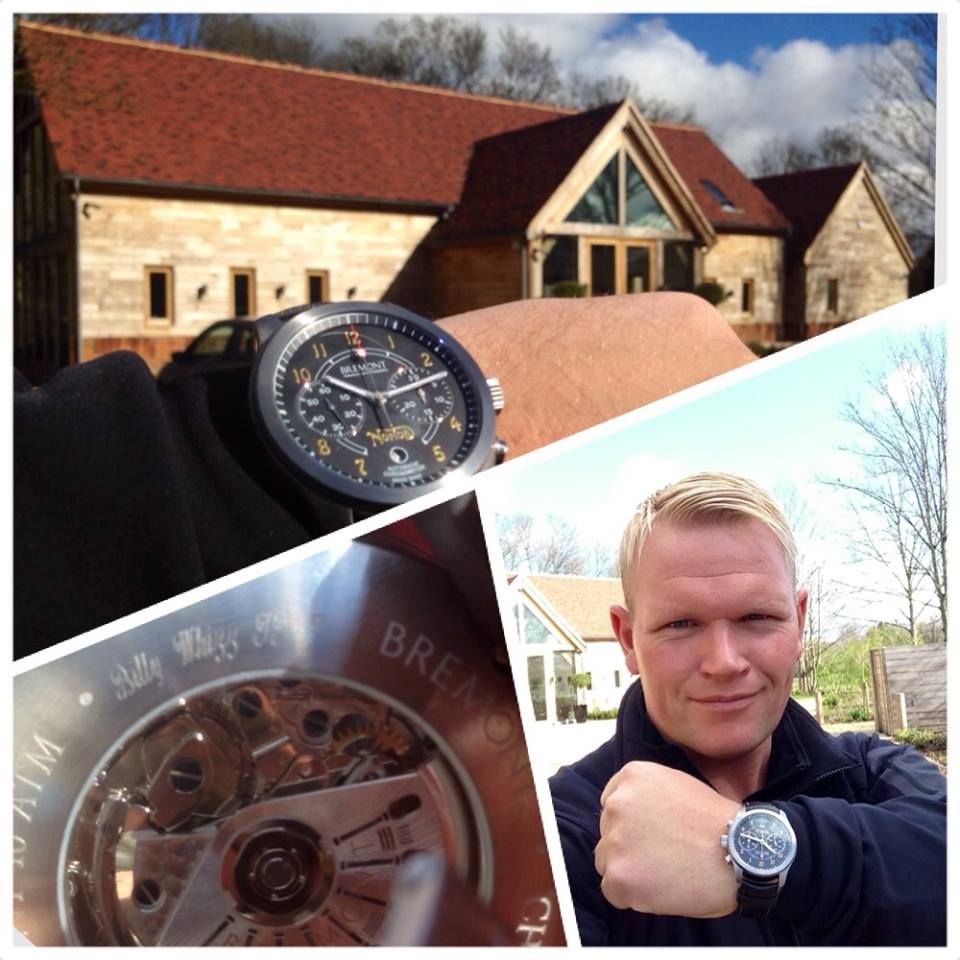 I don't have kids YET but when I saw the Bremont Victory, right away I knew that it would always hold emotional value for me and it would be the one watch that I think would be incredible to pass down to someone else.
Releasing the Victory watch onboard the ship and then hearing all about how the Royal Navy is preserving this 300 year old piece of history hit a nerve with me and so I am very thankful to say that I also have a Victory.
I do wear the S2000 a lot aswell and that is on the list to own…who needs a savings account ???
ALT1-S:
Do you own any other watch brands?
MP: I unfortunately sold my first 'proper' watch which was a black faced Tag Carrera, non Chrono on a bracelet many years ago and I think that now I have been around watches for so long, I do wish I still had it.
There is so more to watches than just the money side for me but I think I realized that too late.
ALT1-S:
Which other brands are you a fan of and why?

MP: There are so many brands out there that I enjoy but I have always loved Omega.
I was always drawn to where they put their watches such as space, deep underwater or James Bond's wrist etc…and the fact that they look good no matter which era they are in.
ALT1-S:
Which is your favourite Bremont and why?
MP: The Norton is my personal favorite watch due to the fact that the motorcycle was first made in the middle of England just like me and has a beautiful 1940's colour that suits everything I wear and everywhere I go.
It is probably the most understated dial in our collection because when you see it in real life it looks completely different than the printed pictures…its awesome.
The MBII is the most important watch in our collection and so when I tell the Bremont story to anyone who will listen, the MBII is a focal point to the brand and so in many ways this watch is my favorite to talk about and show.
I do not wear it that often due to my love of our chronographs but I truly believe that the MB is the most important watch that Bremont has created to date.
It gave validity to what Nick and Giles were trying to do and also made the watch world, the military and our customers seek us out to see the incredible attention to detail that we put into Bremont when designing our watches.
But no matter how many times I talked about the shock testing, the crash testing etc of the MB … I LOVE that customer will put it on and say 'The orange is awesome' lol
BUT if I was offered any Bremont it would have to be EP-120 THAT is beautiful!
ALT1-S:
What is your favourite part of your job?
MP: Again there are a few parts to this.
The road can be a very lonely place at times but thankfully most of the retailers who sell Bremont are now friends and I am never short of things to do or places to eat and they are always so welcoming when I come into town.
So I would say meeting our partners is up there but that is along side the customers that come into their stores.
I still get very humbled when Bremont is chosen by our customers ahead of the 700 + brands that are out there and I really love hearing WHY they chose the watch have on their wrist … where they wear it, what they do day to day etc.
I sold a watch to guy in Alabama who was a (very wealthy) pig farmer wearing shorts and sleeveless shirt who wanted something tough but also looked nice for church and sold the same model to guy in NYC who works on wall street.
I love that Bremont can do that and I can hear those stories and see that point of view.
FINALLY, I get to see all of North America.
It is very easy to see the big cities or the sports/Baseball stadiums (which I frequent often, GO TIGERS) when you hop from airport to store and visa versa but like Forest Gump did on his run, I try to take all the scenery in when I'm on the road.
ITS HUGE!!
I love all the characters I meet and feel very very blessed to see such beautiful sights and I feel that I understand the real side of America or Canada and its amazing.
You can tell a lot about a place when you go into a local diner or stop for a coffee and sit in a local park for 15 minutes.
Heres is a good example of my weeks - Last week I held an alligator in Florida and saw my retailers in their store and a few days later I climbed a Mountain in Arizona at sunrise for a bit of exercise and then saw our customers at an airshow … THIS WEEK I am back to the UK to visit the team and then I will fly over the Swiss Alps and talk about 'watches' to the best retailers and press in the world in Basel!!
CRAZY but brilliant!!!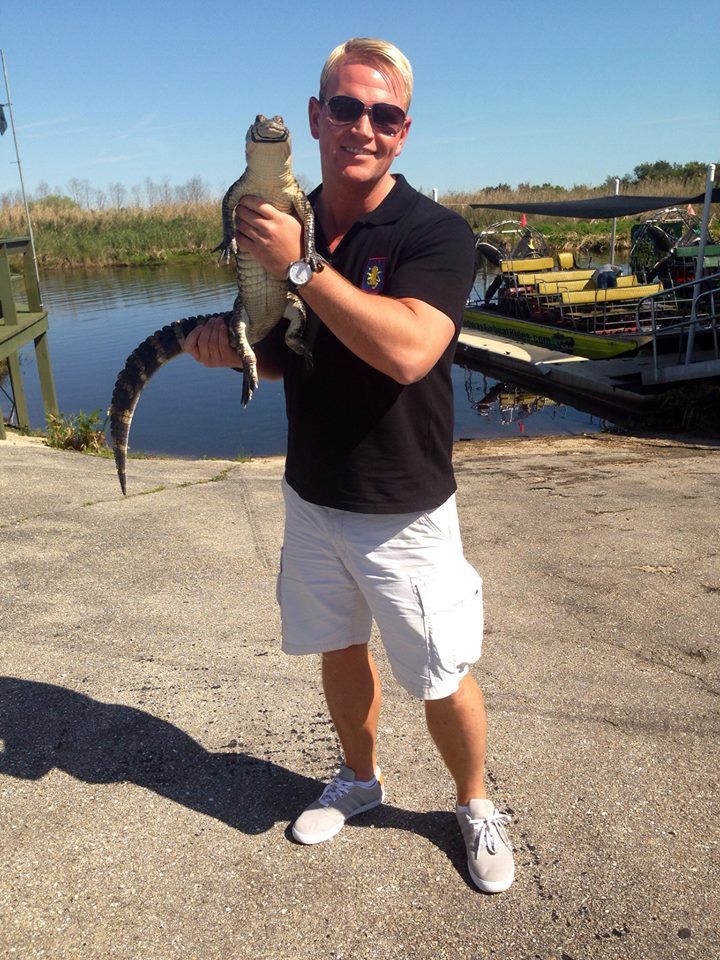 ALT1-S:
What made you choose Bremont over other watch brands?
MP: Even though I won't admit it to their faces but I was drawn to Bremont because of Nick and Giles' personaltiy and their story…its real, it means something and they live the brand.
They love classic design, proper engineering, they want to leave a legacy and make something very special and also make it in England.
The first Bremont I tried on was a Black ALT1-Z and when I saw the way the case sat on my wrist, I knew it would be very hard not to like a Bremont.
What do you think it is about Bremont that makes it so special?
I love that when I talk about Bremont I do not have to 'spin' it … if you know what I mean??
The story is genuine, the co-founders are real, we make our watches very differently than any other brand and I believe that material to material or watch to watch there is no timepiece out there made to this quality at this price.
I also KNOW that Bremont has the best team in the industry and to be a Bremont person you are a very special individual indeed.
Speak to the marketing team, design team, customer service ladies, our shipping department, our finance people, the watchmakers, sales team and every person who works for Bremont you will see that we live and breath Bremont and truly care…cheesy to say it but true.
The team in Henley and our satellite teams around the globe are a different class in my opinion!
ALT1-S:
What are you most looking forward to at Basel this year?
MP: We have some special watches coming out this year but to work with Boeing and proudly have our names side by side with the worlds biggest aerospace company is incredibly exciting indeed and I think everyone will love all four models!!!
The White Model 247 seems to be the most popular Boeing watch from today's visits to the booth but personally I love the black version, the custom 465 metal is unbelievable to me and the black dial with the blue accents looks brilliant ...
The Terra Nova will sell out right because of the Titanium and it feels so lovely on the wrist.
BUT to be able to show our followers and Bremont customers the long awaited MBIII really REALLY makes me proud!
ALT1-S:
What are you most looking forward to in 2014?
MP: I am looking forward to many things personally and professionally but we are opening an office in NYC this Summer and that means that I will be there in a semi permanent state and so to live and work in the most exciting city in the world will be an amazing experience to look forward to.
This also means that I get some help in North America … WHICH IS AWESOME!!!
ALT1-S:
Which Bremont do you think is most popular with all your retailers?
MP: I mentioned earlier about the MBII and how much it means to me and Bremont but when that MBII orange is in the retailers showcase, they have a story and a watch and an aesthetic that is unlike any other timepiece in their store and it is such a great focal point for the brand.
ALT1-S:
Is there anything you dislike about your job?
MP: I am alone a lot and even with the amazing experiences I have and the brilliant people I meet, I do miss a little normality in my life.
I think that is why I love Michigan so much. Its real and my friends are my family…I wish I could spend more time with them.
I also don't get to exercise as much as I like being on the road. Pushups in a Marriott can get boring but then I step outside and tell myself to 'shut up Pearson' you are very lucky indeed.
ALT1-S:
If you didn't work in luxury watches what job would you do?
MP: Well I am too old to be a footballer (soccer player) for Aston Villa and I can't hit a baseball to save my life so the Tigers would probably say no so…
Before I was in the luxury industry I was in the travel and tourism world and I absolutely loved it.
I think I might be quite good in hotel management or owning my own little Bistro.
It would be brilliant to able to offer someone the best experience or time in a hotel or bar that I own!!
Watch get togethers would be amazing at my place
ALT1-S:
You are incredibly active on social media - what value do you see in these platforms for promoting the brand?
MP: I take pride in what I do and I think that every store who sells us is important and every customer who owns a Bremont is special so I try to celebrate them by sharing their pics or our partnerships on social media plus I do see a lot of cool things, so if I can stick a cool watch on my wrist in a picture with an interesting background then I hope it could resonate with that one person who is on instagram, Twitter or Facebook about which Bremont is for them??
Hopefully my personality comes through too. I wouldn't enjoy being a number in a big corporation and I think our personalities reflect the brand.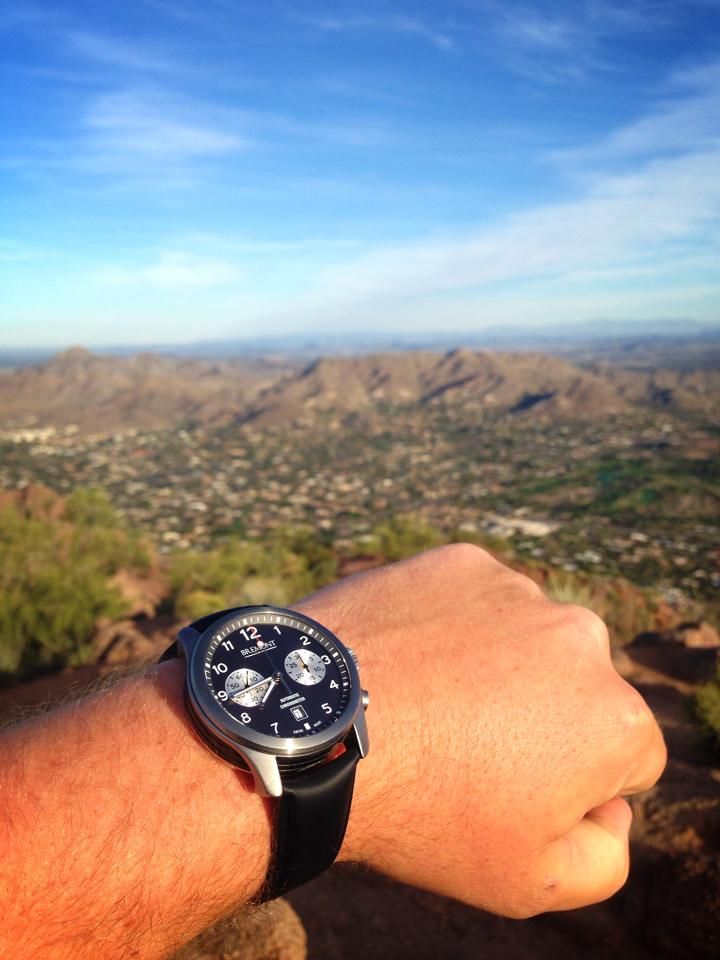 I also use it to show people I care about that I am safe and I can also document my travels.
I won't be able to travel like this forever and this time in my life is the probably the most exciting so I am using all of these pics as a kind of diary so when I am old (still wearing my Norton) I can flick back online and remind myself that when Bremont was few years old and it was not available all over North America, we grew it in a way that mattered and went on the road to show the world why our brand is special but I had a bloody good time along the way.
ALT1-S:
What would you like to see from Bremont in the future?
MP: I want a service centre in every country who sells Bremont so our customers continue to receive the best customer service in the industry as we grow.
I want to be in enough stores so North America is the biggest part of Bremont but still remain small enough so our customers feel special and unique when wearing us.
Watch wise I am happy with our direction and we will continue to build even better watches but I would love every aspect of our watch to be built in the UK and solidify Bremont as the pioneer of the resurgence of the British watch industry!!
ALT1-S:
Favourite film?
MP: Forrest Gump … It has everything
ALT1-S:
Favourite food?
MP: My Mums Sunday roast Dinner
ALT1-S:
Favourite book?
MP: Danny the Champion of the World by Roald Dahl
ALT1-S:
Mike, thanks so much for your time and answering these questions for Alt1tude! Enjoy your time as Basel!
MP: You're very welcome! I also just wanted to thank everyone who has supported me on here as we travel.
Pete Vannice, Jeremy Walker, Jim Leslie, Rock Master Mike and the rest of the Alt1tude gang are amazing ambassadors for the brand!!!