On a rather warm yet cloudy day, for a second year running I was invited to the Duxford 'Flying Legends' airshow which Bremont is a partner.
The show, held in Cambridgeshire, UK is host to a number of rare and old military aircraft - many of these are owned by The Fighter Collection (They also organise the show) based at Duxford and own one of the largest collection of WWII warbird in Europe.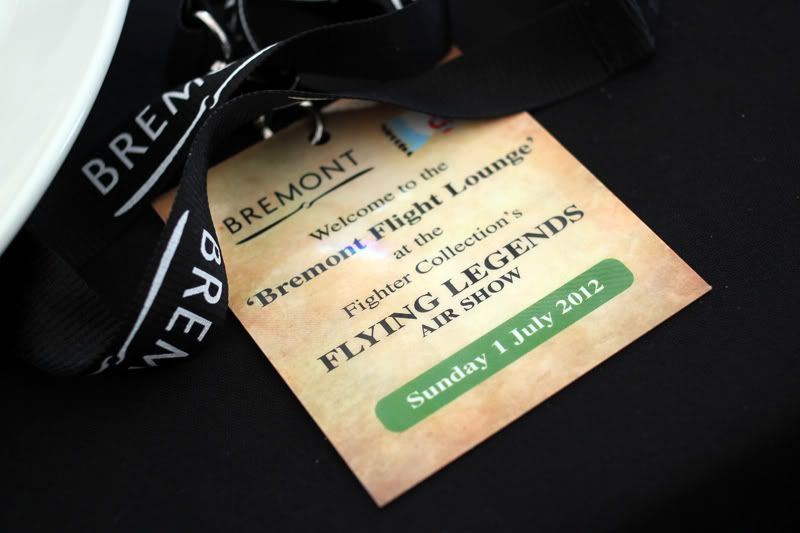 What follows are some photos of the event - mostly planes, watches and a few familiar faces :-) I don't have a zoom lens so no close up flying shots, instead I prefer to sit back and enjoy the sights and sounds of Flying Legends!
On the runway many 'plane nerds' (and now....watch nerds!)
Some of the planes on display: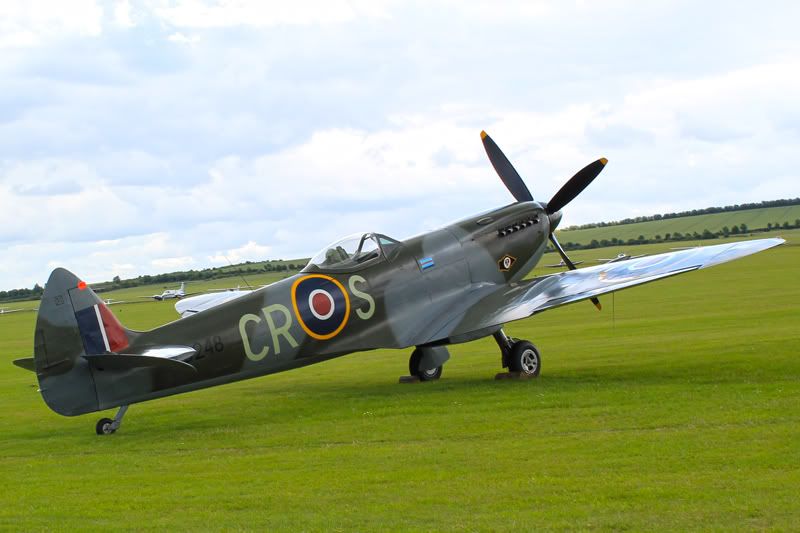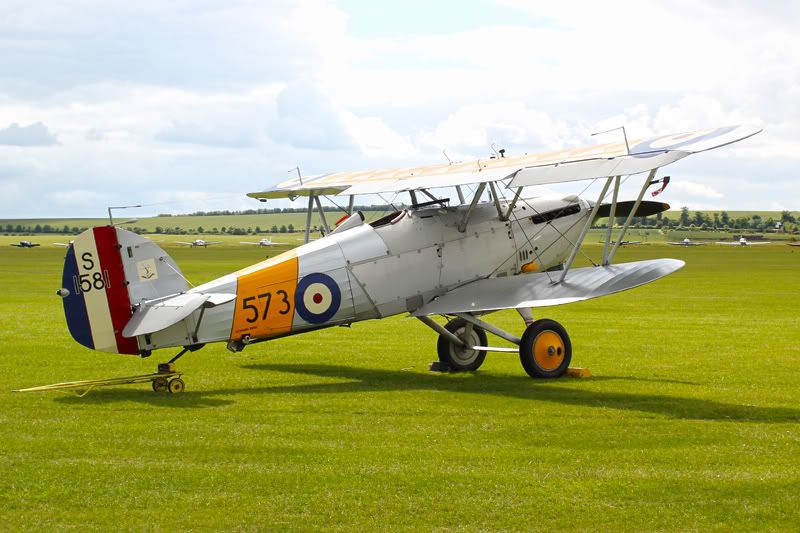 Prior to the flying, these engines are started up on ground level. The sound of these engines is just breathtaking!
A line up of Spitfires
More planes on the runway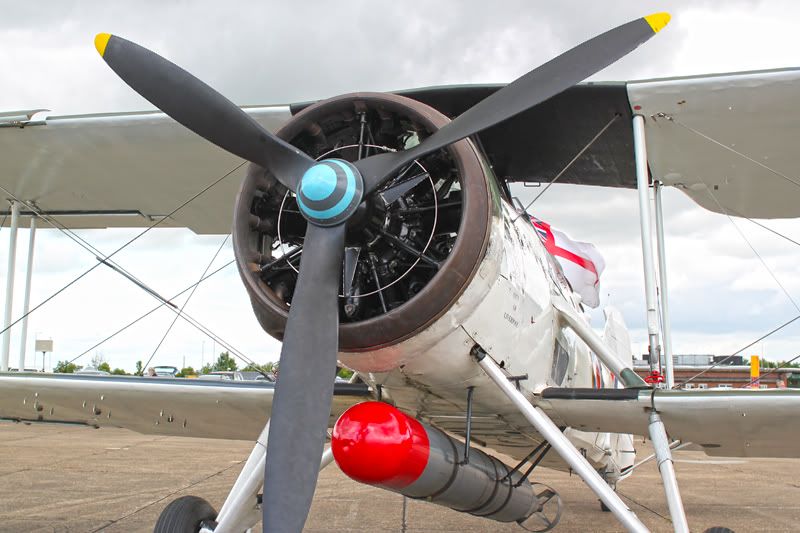 Lots of people in WWII style clothing to help set the scene: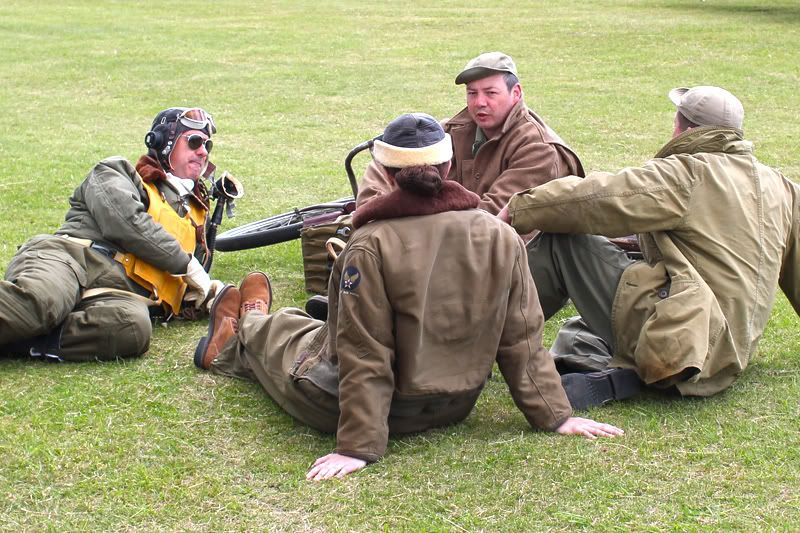 The awesome apache indian logo of the The Fighter Collection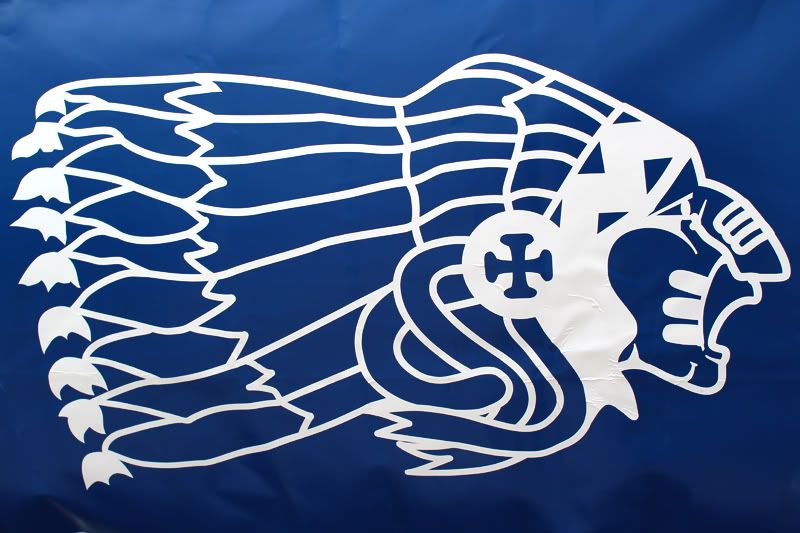 An avid Bremont Fan-boy standing next to the huge Sally B - B-17 "Memphis Belle" Bomber
People enjoying their day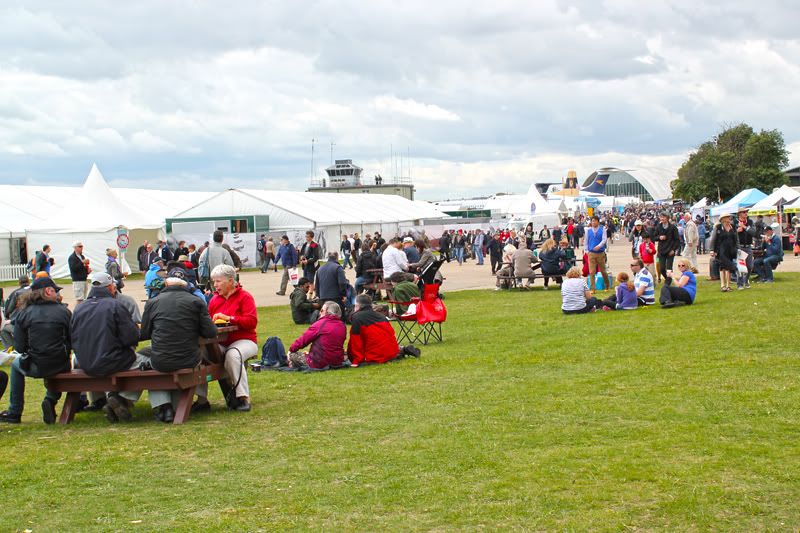 Some old planes are housed in hangers
"Keep calm and carry on"
In the Marquee which was host Bremont and the Fighter Collection:
.. and some familiar faces!
Lovely displays on each table
Great food and chatting to Nick, Giles, Catherine and Stephen from Bremont - plus really nice to meet David (Oracle) from Moody's (Bremont retailer in the UK).
One of the guests was wearing a lovely SM500 Descent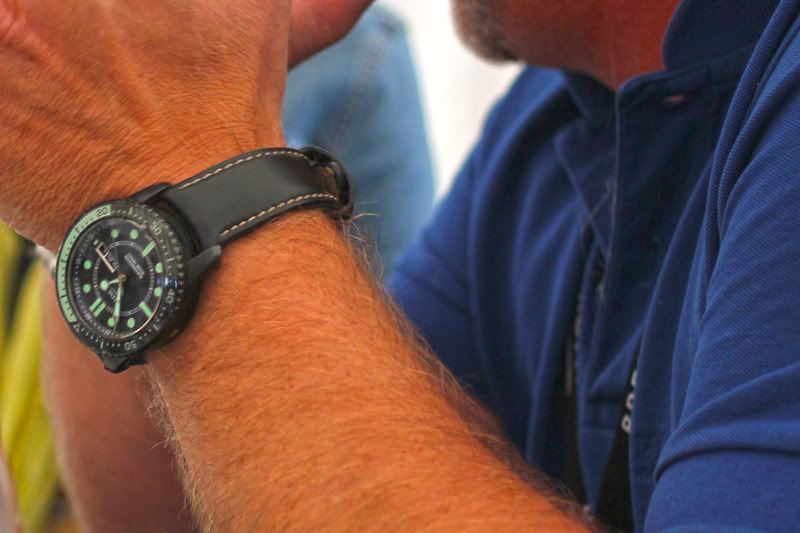 Outside and the flying starts with the graceful P-38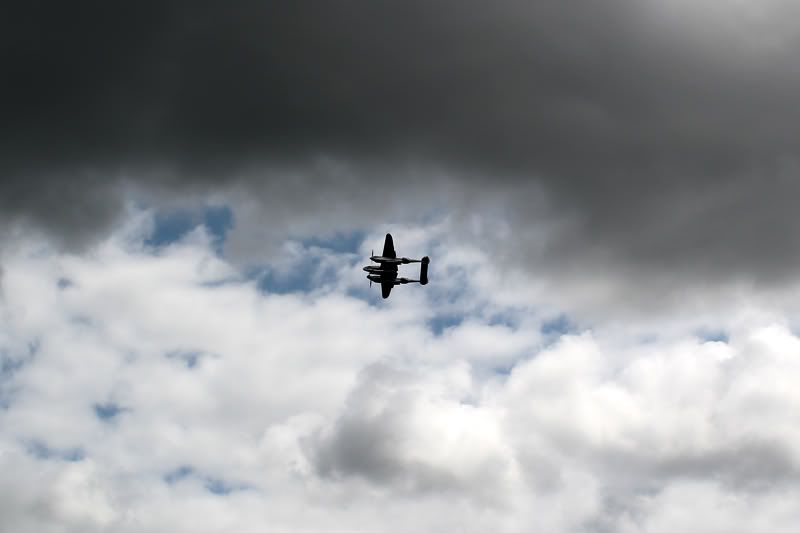 View the show is relaxed and crowd free!
...from the VIP section that is! (Normal ticket holders viewed from the VIP area) :-)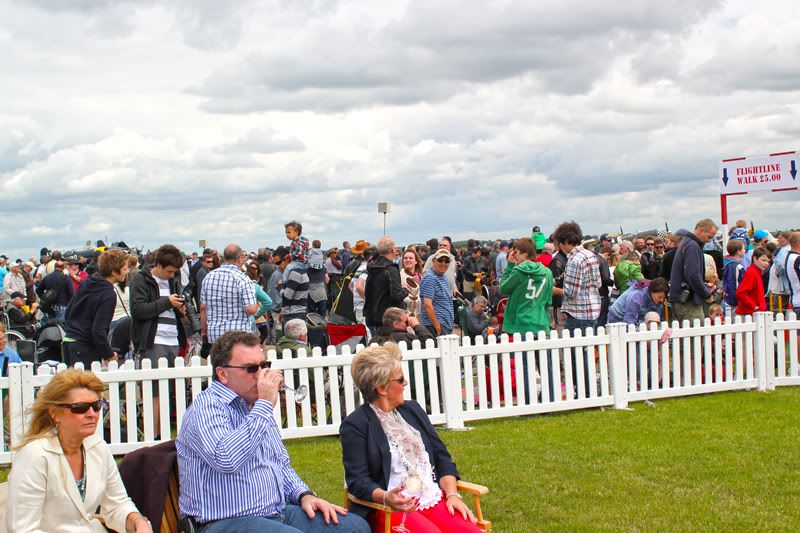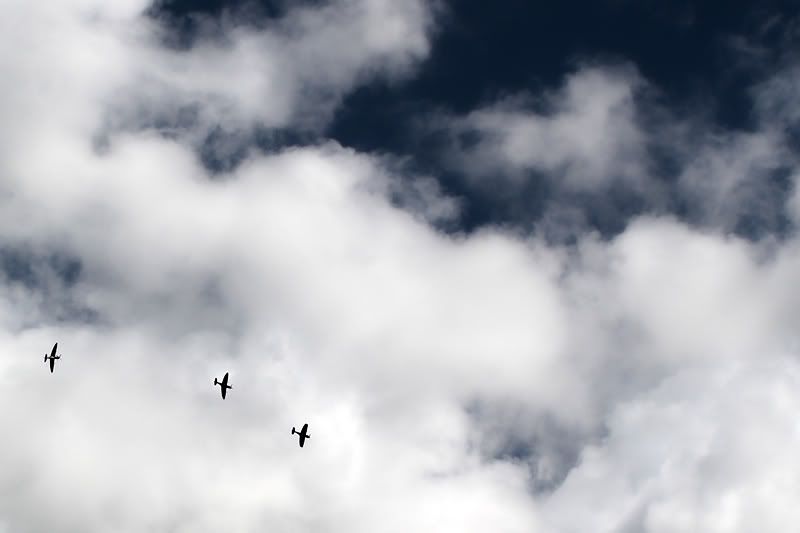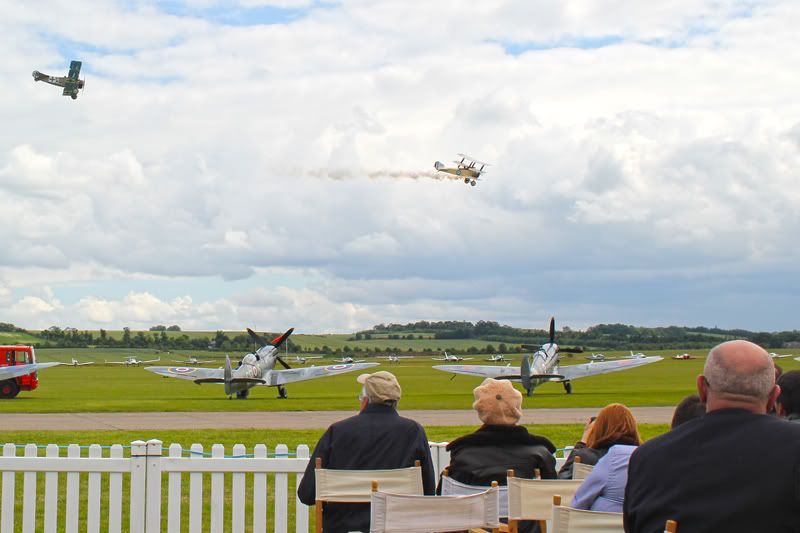 The star of the show was the P-47 Thunderbold "Snafu" (Which is a military expression for - Situation Normal: All Fudged Up!) here it is after flying:
Nick looking cool as normal!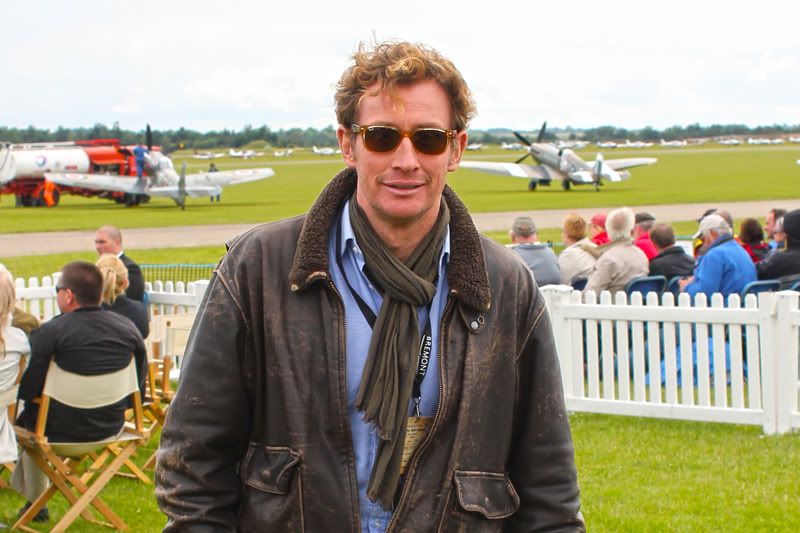 and Giles, who's always happy to pose for a photo!
A superb display of Yaks I believe
Of course, the day couldn't be complete without some wrist shots!
Giles with his old college friend's P-51 and another mate's MBII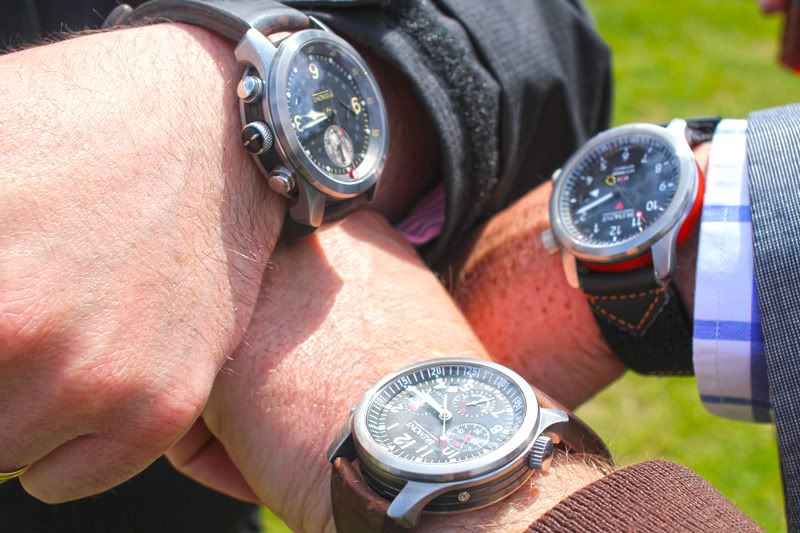 Giles' ALt1-P
My U2, on a rather cheeky MBI strap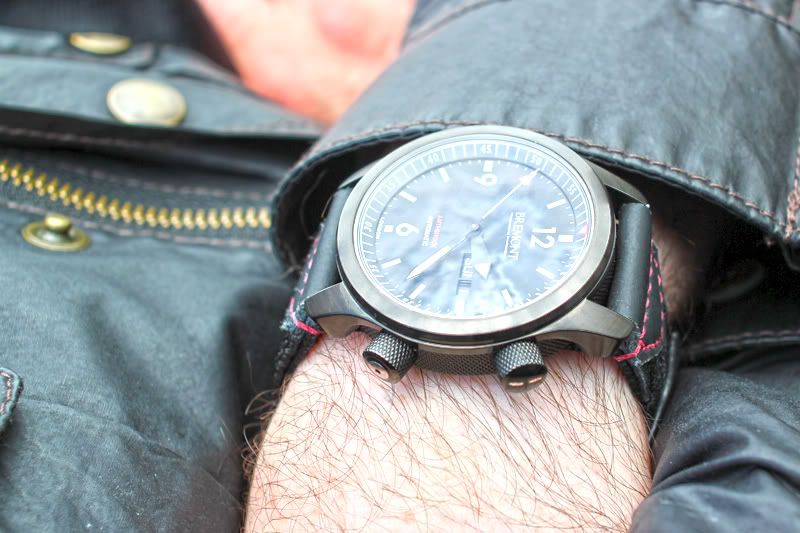 When I told someone that they had a first edition GasGasBones strap on their MBII, they looked at me like I had two heads!
Flying Legends is perhaps the only show where you see so many P-51s and Ep120s. Many of the pilots wore P-51s and these looked great
An icon... the EP120
and the classic Bremont SOLO were on display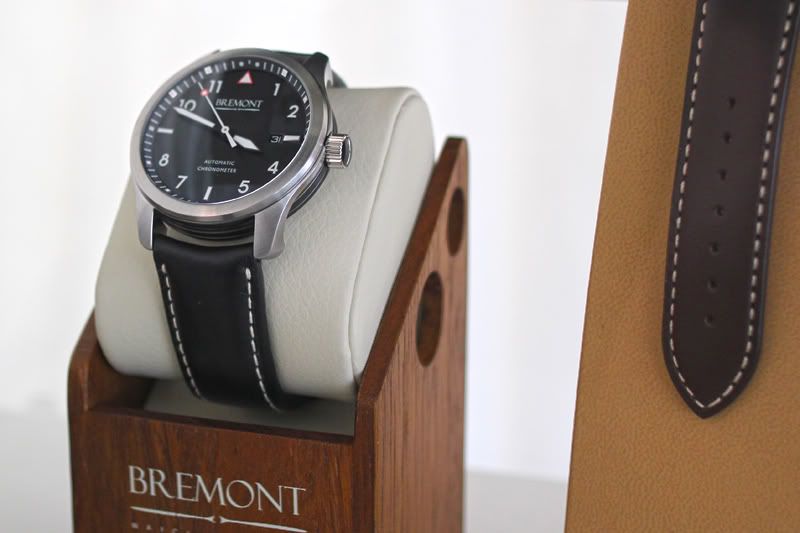 Giles' lamp :-)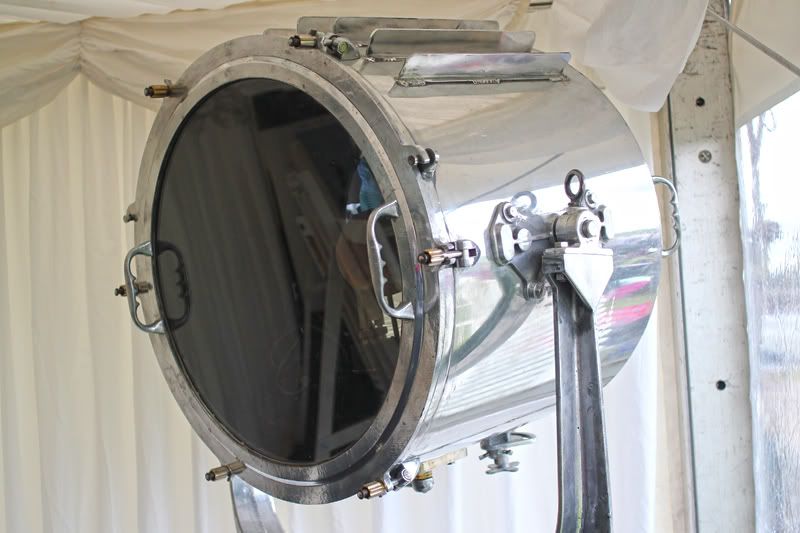 Some more wrist shots, this time from watch journalist Timothy Barber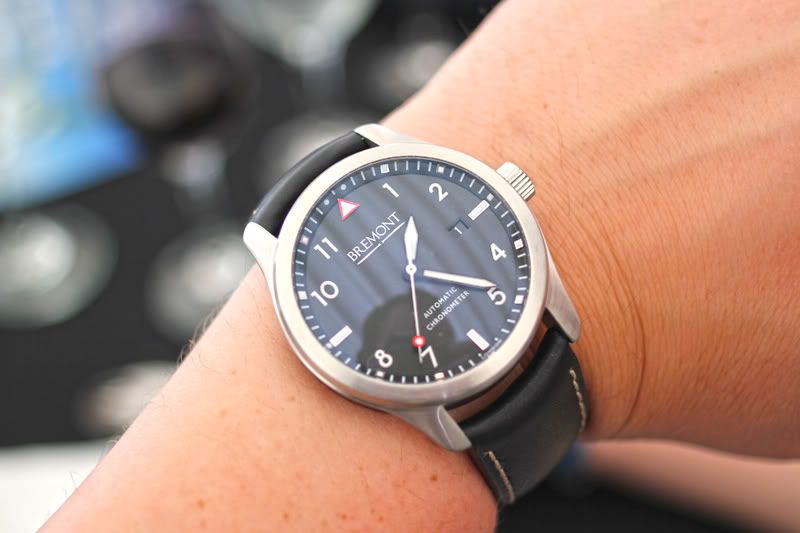 And the guys from
Prodigal Guide
Stephen from Bremont's MBII
Aside from the VIP area, there was also a Bremont Owners Lounge - which you could enter if you were wearing a Bremont!
The building was a superb showcase for the brand and was run by Drew, Bremont's event manager and Tim from Selfridges / Watch Gallery
Inside, more watches..
the infamous Bremont strap box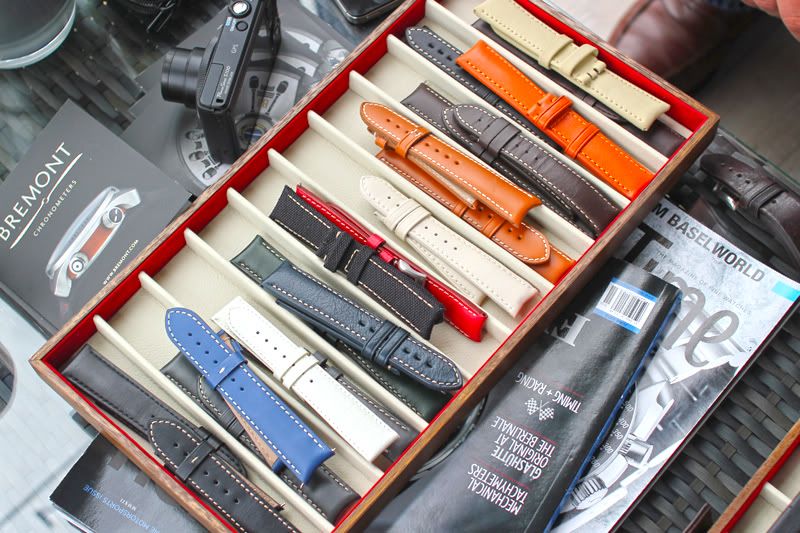 Alt1-Cs
World timer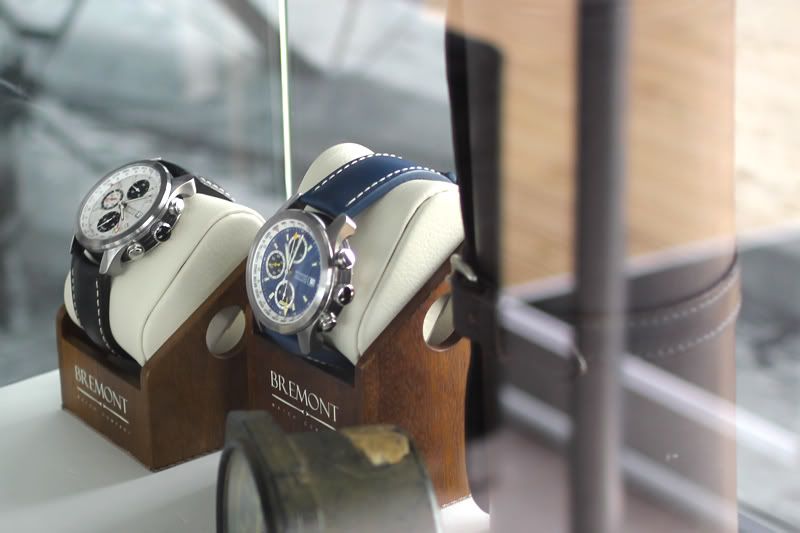 And finally I met ALT1TUDE member (and keyring winner) Nicholas with his friend... Nicholas was wearing two watches - P-51 and EP120 of course!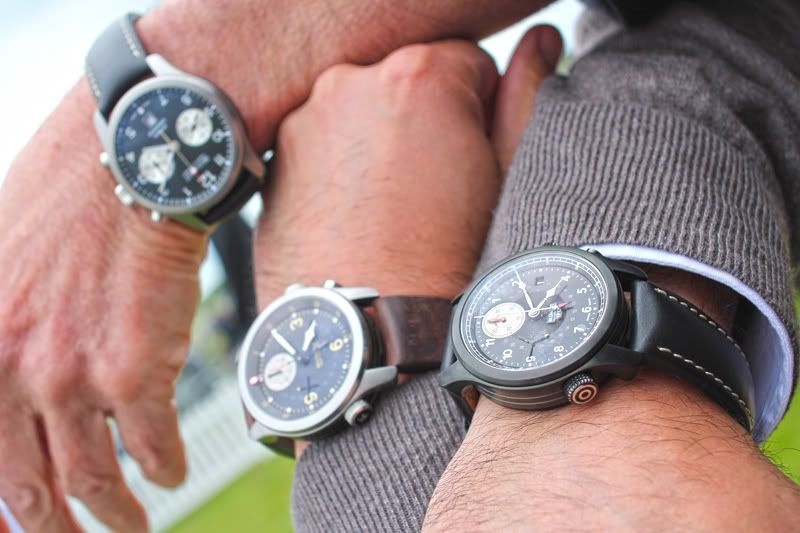 Well when it was time to go, there was just one exhibit I missed, shame.... but not really!
Thanks for viewing...and huge thanks for Bremont for the invite!